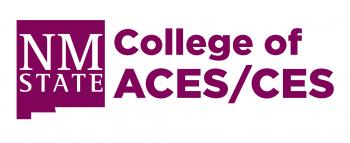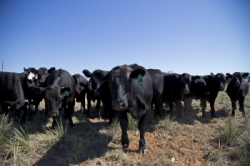 Courtney Mitchell
Phone: 575-673-2341
Email: courtmit@nmsu.edu
---
Upcoming Events
---
Herd Health
---
Southwest Beef Symposium
Date: March 11 - 12
Time: 9 AM - 11:30 AM
Location: Quay County Fairgrounds 1500 West Route 66 Blvd. Tucumcari, NM 88401
The Southwest Beef Symposium has been a long-standing educational program hosted in collaboration between NMSU Cooperative Extension and Texas Agrilife. This two-day program provides producers an opportunity to get caught up on the latest issues and innovations that can help them better navigate the ever-changing beef industry, while keeping them up to date on information that can help them with their day to day management of their operations.
Visit NM Beef for more information and to register.
Our county's agriculture must remain competitive within local, national and even international markets. This requires a continuous flow of appropriate technology addressing local needs within New Mexico. Our Extension program works to maintain and strengthen programs that address these needs. Water is one of the most important limiting resources for our county's agriculture. All aspects of water use affect agricultural efficiency and profitability. Water management will become more critical as water demands for urbanization and industrialization increase.
Most of the land in Harding County is used for cattle ranching and many of the citizens are at least in part dependent on this for their living. There are many needs that producers and their families have and some of their educational needs can be met through the efforts of the Extension Service.
---
Pesticide Safety Education Program (PSEP)
Coming Soon!
---
Beef Quality Assurance
The New Mexico Beef Quality Assurance Program (BQA) is patterned after national guidelines developed and adopted by the National Cattlemen's Beef Association. The New Mexico program is conducted by the New Mexico Cooperative Extension Service. The Cooperative Extension Service provides the training, conducts the testing and houses the database to provide renewal notification to NM producers
BQA Training and Certification
Individuals who attend a Beef Quality Assurance training workshop conducted by the NM Cooperative Extension Service and pass a test administered at the workshop, can become NM BQA Certified producers. This can and should include anyone involved in beef or dairy cattle production, and may include individuals who do not own or market animals, such as ranch hands or dairy workers.
NM BQA Certification training and testing opportunities are currently delivered online via Zoom. At the conclusion of the 2-hour training, an online test will be distributed and must be passed to complete the certification process.
Individuals who prefer to take the Certification Training online may do so by contacting the National BQA Program then registering and setting up an account. You will still need to contact your local county agent to complete testing requirements for New Mexico.
---
BQA Renewal
BQA Certification is valid for three years (renewal January 1, expiration December 31). Certification will automatically renew if the requirements are satisfied.
---
NM Beef Programs

---
Home Gardening Information
Coming Soon!
---
Integrated Pest Management
---
Gardening Webinars
---
Quick Links